Dog Leads
Handmade exclusively for Percy Loves Lulu by a Master Saddler using traditional tools and age old methods. Our dog leads are cut from rich dark brown bridle leather, hand sewn using classic yellow stitching and the brass swivel trigger hook hardware is solid brass.
5/8" wide, the leads are available in two lengths: Short (38") and Long (51"). *
We are also able offer double length training leads measuring 93" total length with three rings 34" apart making it 50" at its shortest. Made to the same exacting standards, this item is made to order only. Please allow up to 28 days for delivery.
*Please note that all measurements are approximate and there may be some variation in size and stitching due to their handmade nature.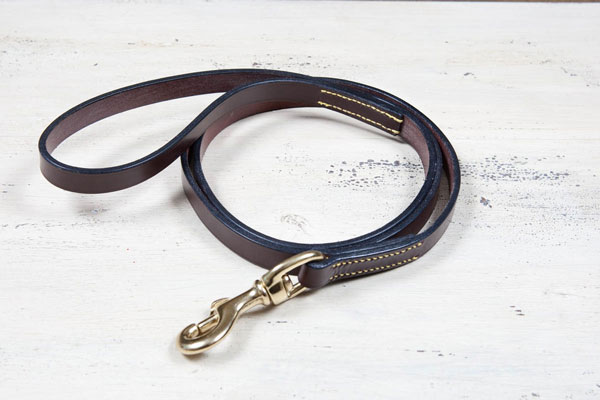 Dog Lead (Long)
£ 45.00
( $ 72.45, € 53.10 )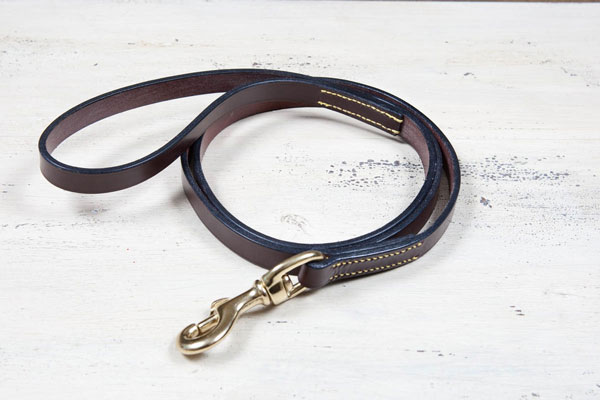 Dog Lead (Short)
£ 35.00
( $ 56.35, € 41.30 )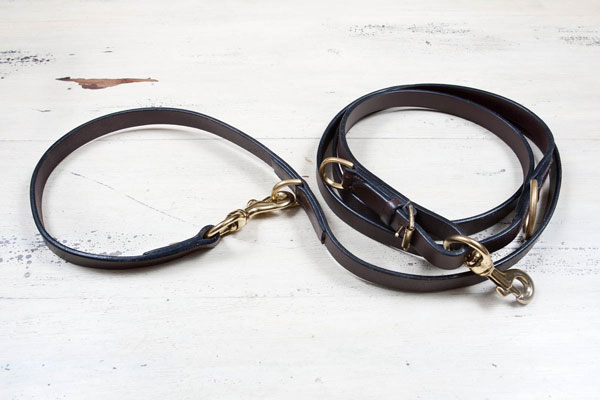 Training Lead
£ 115.00
( $ 185.15, € 135.70 )