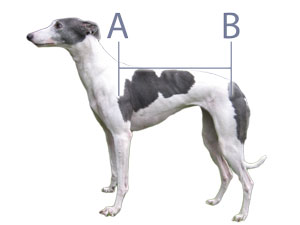 How to measure your hound
Dog Coats
Not just luxurious and stylish, our coats are designed for everyday use and to keep your hound warm and well protected from the elements during the cold winter months.
Tailored to fit the distinctive, elegant shape of greyhounds and lurchers they come in four sizes: 24", 26", 28" and 30".
Establishing the correct size for your hound is simple: make sure he or she is standing straight and naturally and measure between points A, between the shoulder blades at the base of the neck, and B, the base of the tail. This measurement gives you the coat size.
Our coats are generously cut so if your hound is between sizes, we would normally recommend that you choose the smaller size.
Percy Loves Lulu coats come in three choices – two classic Harris tweeds and a traditional collar check.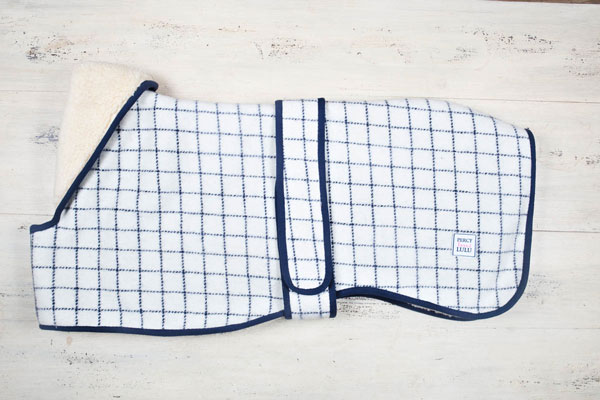 Cream and Navy Collar Check Greyhound Coat
£ 165.00
( $ 265.65, € 194.70 )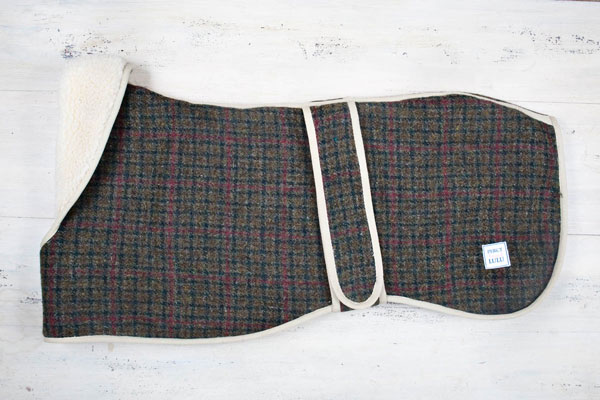 Green Check Harris Tweed Greyhound Coat
£ 165.00
( $ 265.65, € 194.70 )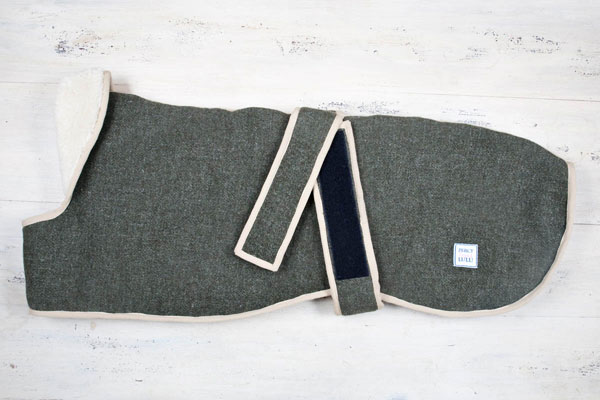 Olive Green Harris Tweed Greyhound Coat
£ 165.00
( $ 265.65, € 194.70 )